To get your property looking its best, consider how your property presents to a buyer. Ask your agent or a friend for some honest feedback in each category. It's true that the longer you live somewhere the more accepting you become, and the less you are likely to "see" what needs to be changed.
Remember it's all about appealing to the widest possible audience.
Curb appeal
It's the critical first impression that lasts with most buyers. Make sure you have a visible house number, fences and gates are clean and operating, pathways are pressure cleaned and pavers are weeded. Throw some mulch on garden beds, sweep the driveway and buy a new welcome mat.
Spend time in the garden
Clean up garden waste, dig out the weeds, prune the hedges, mow the lawn regularly and remove any unnecessary plants to increase your space. Get rid of the cherub water feature and any other polarising garden ornaments. Marketing to families? Secure all fences and maybe put up a swing or slide.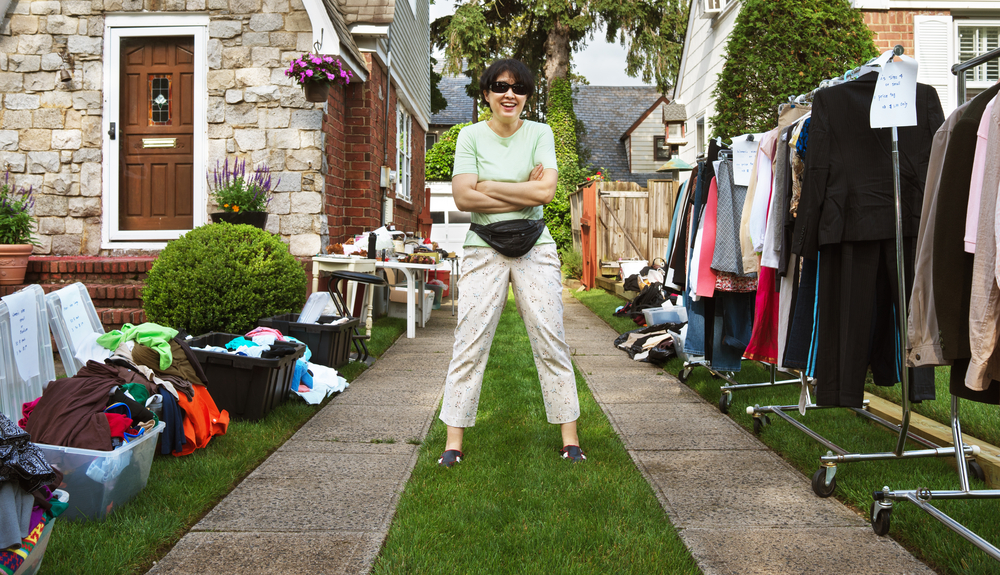 De-clutter and organize
Crowded shelves, drawers and bench-tops can make rooms seem smaller. Remove excess furniture into short term storage, along with any other non-essential items throughout the sale period. Take this opportunity to throw away/donate anything that you don't intend to take with you.
Get it clean – oh so clean!
Clean, clean and clean again! Few things turn a buyer off quicker than a dirty house. Thoroughly clean the entire property (ask your agent for a fresh set of eyes on what needs attention). Make an effort and hire a professional cleaner, home stager, or both if you need a hand. Deep clean carpets, kitchens & bathrooms. Remember the outside of the house too, especially the entrance for the all-important first impressions.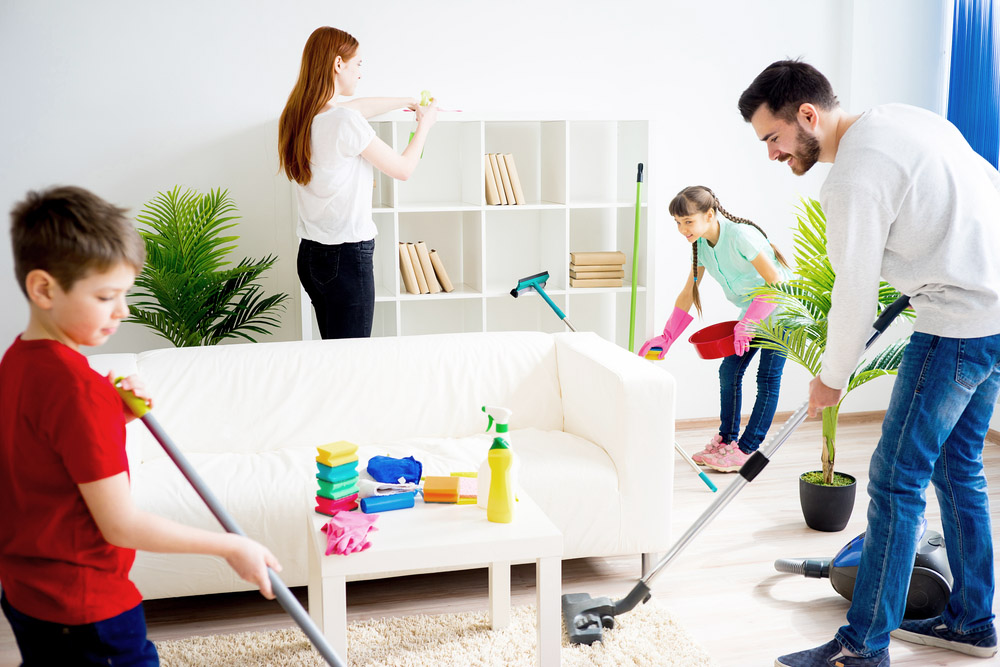 Eliminate smells
Top of the list of turn-offs for buyers are bad smells, especially pets, smoke, cooking smells and mustiness. Eliminate any bad smells from the house and garden by removing the offender.
Keep pets and smoke outside, put a lid on the compost bin, always turn on your extractor fans in kitchens and bathrooms, replace smelly carpets, get rid of the rug, clean the upholstery, open windows and freshen the house with a pleasant smell and fresh breeze.
Send your pets on a holiday
Fido and Fluffy may be treasured members of your family, but not all buyers will feel the same way. It's best to eliminate all traces of pets, not just pet odours. Send your pets on holidays to make sure the animals are not around when the house is shown to prospective buyers. Keep pet toys, beds, litter boxes and food bowls out of sight for inspections. Consider asking family or friends to take your pets for the duration of the inspections, if not the whole sales campaign.
"Allow your buyers the opportunity to imagine how the home would work with them in it…"

De-personalise
Collect all family photos and personal items from each room and ask a friend to look after them or put them in storage while your house is on the market. Doing this will allow your buyers the opportunity to imagine how the home would work with them in it.
Update and replace within your budget
Updating fixtures can be an easy and cheap way to modernise cupboards, bathrooms and kitchens. New cabinet hardware and doorknobs don't cost the earth but they can make a world of difference to the overall look of your rooms. Homes that have grimy old ceiling fans, lights, shower heads and light switches can really turn a buyer off. Consider replacing whatever you can afford.
Paint or pressure clean
Paint is an affordable way to totally transform a room. When painting use light-coloured, neutral tones and keep them consistent throughout the house. The light colours will also help make rooms appear more spacious. High pressure cleaning on the outside of the house is sometimes all that's needed if you don't have the funds to re-paint the outside. Don't forget your timber decks for a clean and re-condition as well.
Neutralise your decor
Neutralise your decor as much as possible. Think: Display Home. You are trying to appeal to the largest number of people as possible. Make sure that your bed linen is neutral and mainstream. Cover couches with fitted covers to neutralise the décor.
Remove loud rugs and polarizing art work. When in doubt, hire a stylist to stage your whole home or just a few rooms for extra impact.
Temperature control
Control the heat, but let the light in. Aim for optimal comfort levels at all times and maximum natural light. Pull back or remove heavy drapes, replace or remove worn window treatments and be mindful of the temperature inside the house when it comes time to show people. On a hot day, turn on the air conditioning and ceiling fans to maintain comfort.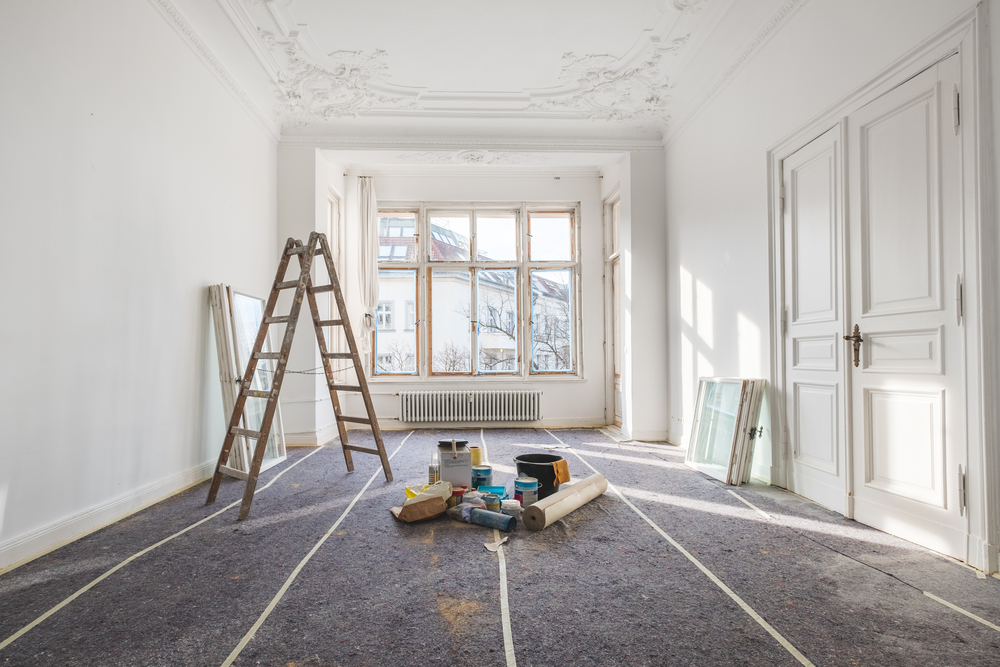 Repairs or renovation?
If your property needs major repairs or renovation, be sure to confirm with your agent first to ensure these tasks are essential fixes that buyers will want. For example, buyers will sometimes pay just as much for a blank canvas as one that has the kitchen already done (which may not be to their liking) so you could save yourself a lot of time and money. Safety issues will need to be addressed prior to inspections. Tackle all the easy maintenance yourself but employ a professional as needed to make sure your home can pass building and pest inspections with flying colours.
 "Confirm with your agent first, that these tasks are essential fixes that buyers will want."